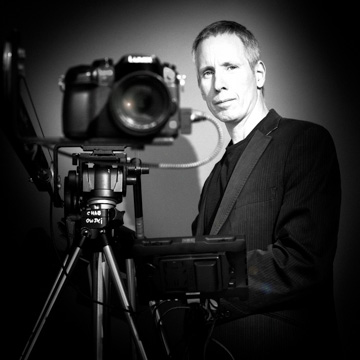 Since 2002, corporations and individuals have relied on me to produce concise, clear, and eye-catching videos for a variety of communication needs. Whether they need an editor, camera operator, lighting technician, sound engineer, director, or simply an assistant, my clients have described me as professional, intelligent, and easy to work with.

I have been responsible for the technical aspects of countless jobs, from complex scripted shoots involving multiple locations, setups, and talent, to single-talent audio support. As an editor, I've been praised by clients for the ability to make something out of nothing, clean up other people's edits to get to the essentials, and bring edits to life. I am skilled in Adobe Premier, Photoshop, Logic X, After Effects, and Illustrator.

Some of my clients include UNICEF, American Express, Met Life, and The Federal Reserve Bank of NY. I directed and edited video for hundreds of events for The Federal Reserve Bank of NY from 2006 to 2014, including most of their high-profile town hall meetings, award ceremonies, special events, diversity and inclusion presentations, and FBI and NYPD gatherings. I've shot and recorded Tim Geithner, Paul Volcker, Bill Dudley, equal rights activist and actor Harry Belafonte, and many more. I was the sole A/V person chosen for a special presentation by Hillary Clinton. I have a talent for projecting positive vibes and a sense of control when working with uptight or difficult people, and I was specifically requested for many Fed assignments by people who had had negative experiences with other videographers.